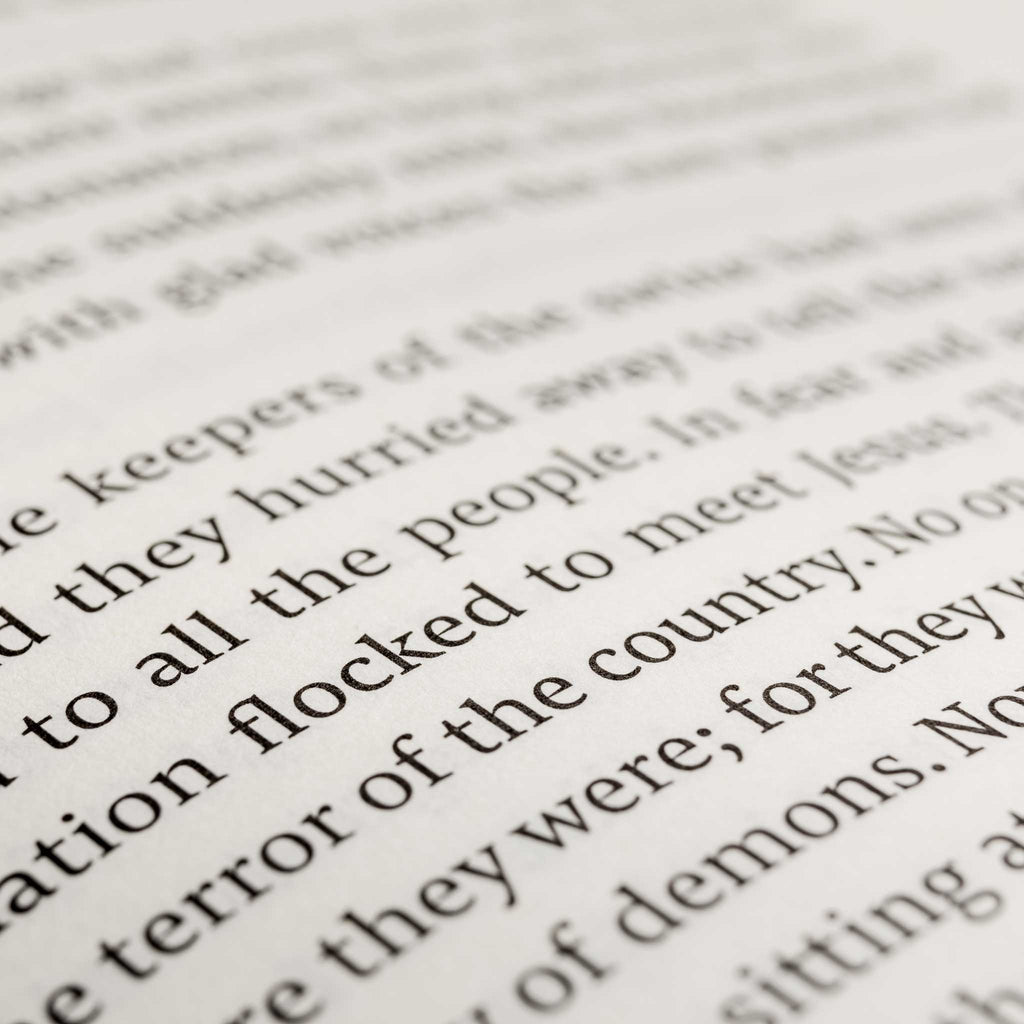 The Conflict Beautiful is an heirloom-quality, NKJV edition of Ellen Gould White's Conflict of the Ages series.
We are sold out of these books, but if you would like to make sure you get a set, we are taking preorders for the third printing of The Conflict Beautiful. Click here to learn more.

"These books are so well made, and the content will dramatically change your life."
"The Conflict Beautiful is the most beautifully put together set of books I've ever seen."
"The content remains true to the original, but with words and Scripture quotes in more modern language which engages the reader in a more powerful way."
"These books are absolutely stunning! I cannot wait to read them cover to cover."
"I want to give them to everyone I know."
---
Overview
The Conflict of the Ages by Ellen Gould White is a five-volume narrative Bible commentary spanning the history of the world from creation to future restoration. Originally written and published around the turn of the 20th century, The Conflict of the Ages reveals Christ's character of love throughout the biblical story.

Our goal with The Conflict Beautiful was to create a beautifully designed, expertly crafted, NKJV edition of this timeless classic. We wanted to make books that are a joy to read and match the beauty of the words inside.
---
Beautiful books inside and out
I was so pleased with the Sanctuary Conflict Beautiful set I ordered last year. My favorite books are a joy to view and handle as well as read. Thank you for offering these treasures! Also, the customer service was prompt, professional  and helpful with a question I had.  I unreservedly give this set a 5 star review.
Awesome
Fantastic product and fantastic service. I have never received a package so well packed and product in perfect condition. The quality of the books is outstanding. I have ordered 3 sets for all my children to have as keepsakes for years to come. Thank You Types and Symbols for your attention to detail, and for going above and beyond to provide such a high quality product.
Marvelously Fantabulous!
The CB books are wonderfully created & brought into existence. To God be the glory for all the revelation, through His prophetess & to Types & Symbols be the appreciation for the awesome work that they made in form of the Conflict Beautiful series.
P.S: T&S team, is there a way to rate more than 5 stars?
Beautiful Resource
Gorgeous study set. So much abundant learning and gems of wisdom to use in our daily lives. Loved how speedily I received my order.
Blessed
I'm excited and blessed to have this beautiful set and to be able to share it with family and friends!